The popularity of fake grass has gained momentum in the past couple of years. Nowadays, you can see that fake lawns have replaced real grass everywhere, including residential and commercial applications. In this post, we discuss the underlying reasons behind the popularity of imitation grass. The information compiled in this post is helpful to make an informed decision for those who want to install fake grass.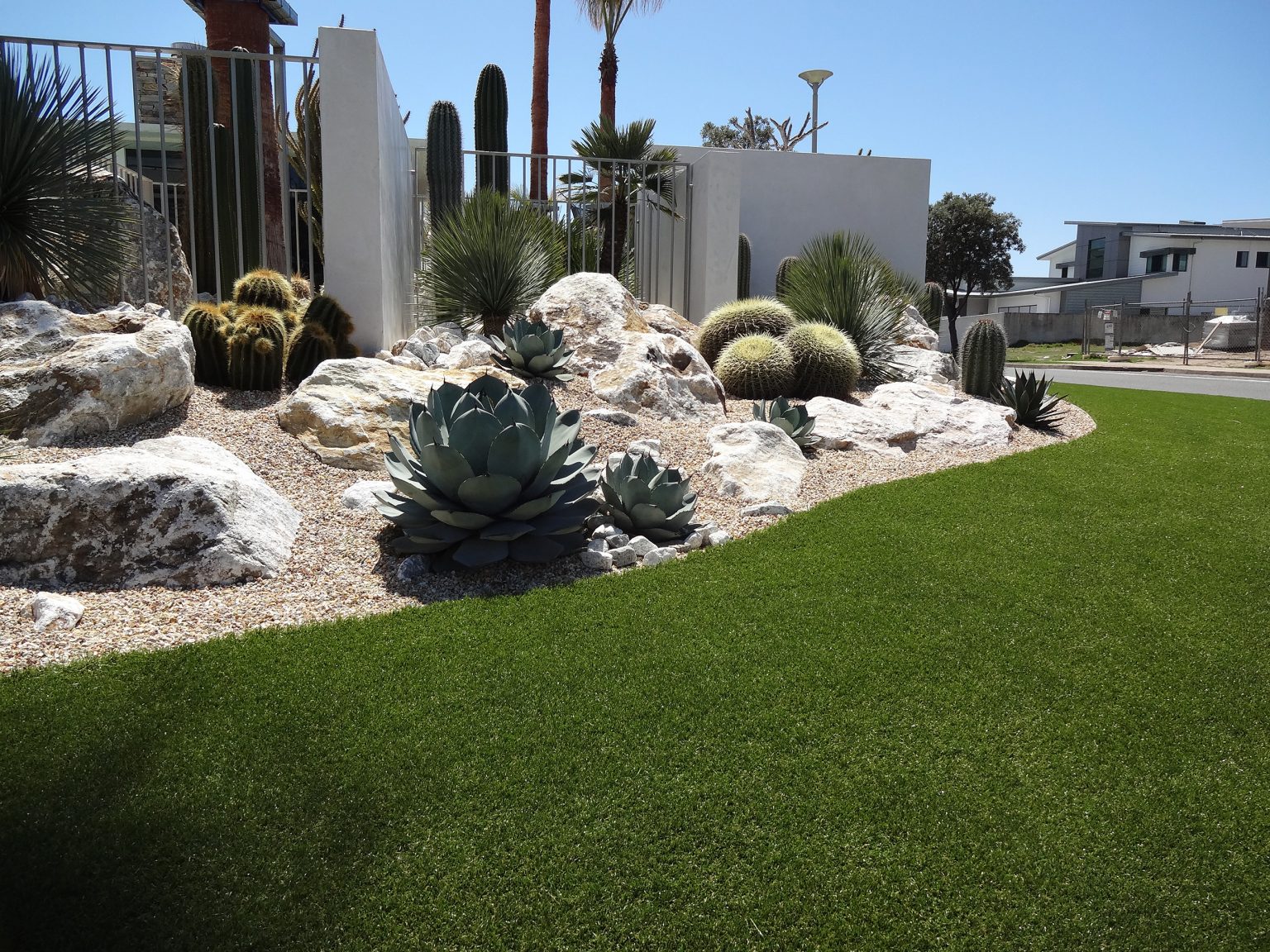 What is fake grass made up of?
Technological advancements have made it possible to make synthetic fibres that look and feel like real grass. The fibres are made with premium grade material that withstands harsh climates and offers remarkable performance for a long time. Based on the colour, texture and length of the blades, you can find many varieties of fake turf in the market these days.
What are the benefits of fake grass over real grass?
The list of reasons for choosing fake grass over the real one is endless. Most homeowners and commercial installers recommend using fake lawns for the following reasons:
Hassle free maintenance: Fake grass doesn't need water; so no more worrying about the dried parts or ugly brown patches on the front yard. You are free from the hassles of scheduled watering, mowing, clipping and hectic chores which are required to maintain a pretty manicured garden.
You can quickly and easily clean your fake lawn. All you need is a bucket full of soapy water and you are good to go.
It looks attractive: Real grass can't withstand harsh sun and as a result, the lawn gets full of unsightly dried patches during the summer. On the other hand, fake turf is popular for its appealing look that remains the same throughout the year. The soothing green shade will be there to please your eyes no matter how harsh the climate is.
Cost saving: You don't need water or energy to maintain a fake lawn. It saves you a lot of money in the long run. Indeed, water conservation benefits have made from grass synthetic fibres immensely popular.
Kid friendly and pet friendly: There are no mud patches in fake turf. It is best to be used as a play area for your kids as well as pets. Cleaning the pet's waste is also a mess-free job on an artificial lawn.
How to install fake grass?
Laying the green carpet might seem effortless, but it does require some skill. You may have to compare the options available to find a match suitable for your needs. For instance, the fibres used for residential lawns are different than those used in commercial complexes. Additionally, you have to make sure that the surface is prepared well to lay the grass on an even surface. Drainage, weed barriers, edge fixing and a few other things should be kept in mind while planning the installation of fake turf. Considering all these factors in advance can help you prevent a lot of hassles during the installation. Additionally, it requires special tools and techniques for the precise installation of fake turf. To make the most out of your money, it is best to talk to the installation experts.
Bottom line
Installing fake grass is like a dream come true for those who aspire to have a lush green landscape but can't maintain one in the arid lands of Australia. If interested in installing the best fake grass, talk to the experts at the link given below.