Make Your Surroundings Happy With Plants

The plants have become a necessity for many purposes now in households. They provide us food, medicine, oxygen, and many more. The plants can be kept inside the house as well. The atmosphere inside the cabin becomes fresh. The plants energize the environment and make it more lively. The plants can be grown and can be ordered from the market as well. You can also order plants online. The negatives in the indoors can be removed by having useful quality plants. Many factors can be taken into...
Sponsored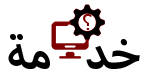 www.khedmeh.com
خدمة؟ هو سوق للخدمات في العالم العربي للأفراد والشركات، نساعدك على إنشاء أعمال ناجحة بتكاليف معقولة وكذلك نقف معك للنمو بشكل آمن.
© 2021 Debwan Network ·
English