The Ultimate Guide To Your Digital Manager

Have you been upset lately because you cannot keep track of your business and have no idea about convenient yet effective ways to have an organized space? If yes, then no worries! Just relax as we will teach you how with the services like LAWN CARE APPS USA you can take your business to the next level. We can understand that running a business on a large scale is not a piece of cake. To have the most from your business, you must properly track your clients, employees, and profit. ...
Sponsored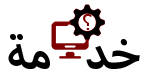 www.khedmeh.com
خدمة؟ هو سوق للخدمات في العالم العربي للأفراد والشركات، نساعدك على إنشاء أعمال ناجحة بتكاليف معقولة وكذلك نقف معك للنمو بشكل آمن.
© 2021 Debwan Network ·
English