Need a Listening Ear? 🤔 How About Online Counseling?

In times of emotional turmoil, having a listening ear can make a world of difference. Explore the realm of online counselling as a supportive avenue for those seeking a compassionate ear and guidance. Introduction Life's challenges often demand a listening ear, a safe space to share one's thoughts and emotions. However, finding such support can be daunting. Enter online counselling—a contemporary solution offering a virtual sanctuary for those in need of support. Understanding the Need...
رعاية تجارية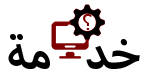 www.khedmeh.com
خدمة؟ هو سوق للخدمات في العالم العربي للأفراد والشركات، نساعدك على إنشاء أعمال ناجحة بتكاليف معقولة وكذلك نقف معك للنمو بشكل آمن.
Невроз и климакс
Особенность невроза при климаксе. Климактерический невроз состояние психики женщины, при котором...