Top 4 Ways To Get Prepared For Your College Studies

It doesn't matter how good it looks, a higher education study is always challenging for the students. This doesn't mean that students don't have to enjoy their academic life but today we are going to discuss some of the basic considerations that will help students to meet the standards of higher education and to complete their activities according to the standards. It is entirely dependent on you that how you manage your academic activities along with your social life. You have to be...
Sponsored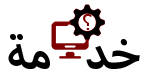 www.khedmeh.com
خدمة؟ هو سوق للخدمات في العالم العربي للأفراد والشركات، نساعدك على إنشاء أعمال ناجحة بتكاليف معقولة وكذلك نقف معك للنمو بشكل آمن.
© 2021 Debwan Network ·
English