Get the best tips and tricks to crack COMEDK UGET on your own.

If you are preparing for COMEDK UGET and want to crack it with good scores then you have to study various books for this. You can prepare from NCERT textbooks and last year's question papers to get a good score in this examination. Also, if you want to know more about this examination then visit our website.
Sponsored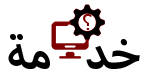 www.khedmeh.com
خدمة؟ هو سوق للخدمات في العالم العربي للأفراد والشركات، نساعدك على إنشاء أعمال ناجحة بتكاليف معقولة وكذلك نقف معك للنمو بشكل آمن.
© 2021 Debwan Network ·
English