General features of POS software for SMBs

Easy billingQuickly create GST invoices and receive payments quickly. Share invoices / invoices with customers / suppliers via POS. Our point-of-sale software supports better business financial management than any other business accounting software. Order acceptedYou can create and process all sales orders and purchase orders using the premium inventory options. Free billing software for point-of-sale allows you to convert these orders into invoices once your orders are complete. Data...
Sponsored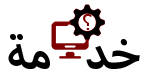 www.khedmeh.com
خدمة؟ هو سوق للخدمات في العالم العربي للأفراد والشركات، نساعدك على إنشاء أعمال ناجحة بتكاليف معقولة وكذلك نقف معك للنمو بشكل آمن.
© 2021 Debwan Network ·
English