UNice Hair Introduces A Side Part Bob Wig

UNice Hair, a famous virgin human hair brand, introduces a side part bob wig recently to provide the customer the most comfortable and breathable wearing experience. Once listed, the side part bob wigs gain rapidly the consistently high praise from the market and customers. With the coming of summer, the customers' demand for bob wigs is soaring day by day. In order to make it more comfortable and chiller for many people to wear a wig, UNice Hair quickly introduces this kind of...
Sponsored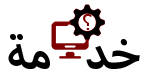 www.khedmeh.com
خدمة؟ هو سوق للخدمات في العالم العربي للأفراد والشركات، نساعدك على إنشاء أعمال ناجحة بتكاليف معقولة وكذلك نقف معك للنمو بشكل آمن.
© 2021 Debwan Network ·
English