5 Tips To Keep Your Home Mold-Free

Mold is a problem that many homeowners will likely have to deal with at some point. Especially common in areas of the home that are dark, moist, and humid, mold spreads through small, lightweight spores. And if not detected and removed right away, mold can cause serious damage to your belongings and put your health at risk. So what should you do to make sure that your home is free of mold? How do you stop it before it spreads and causes major problems? Find and fix the problem areas. Mold...
Sponsored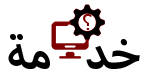 www.khedmeh.com
خدمة؟ هو سوق للخدمات في العالم العربي للأفراد والشركات، نساعدك على إنشاء أعمال ناجحة بتكاليف معقولة وكذلك نقف معك للنمو بشكل آمن.
© 2021 Debwan Network ·
English