5 Reasons Why Outbound Marketing Is Essential for Your Business.

Outbound Marketing is key for creating a competitive edge that businesses need in the todays' digitally focused market. Outbound lead generation is a must to ensure your business stands out their competitors and is noticed! Here are the top 5 reasons why outbound marketing is essential for your business. Generating LeadsOutbound lead generation uses an approach that connects businesses with potential customers. Through understanding the needs of your customers an effective lead...
Sponsored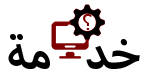 www.khedmeh.com
خدمة؟ هو سوق للخدمات في العالم العربي للأفراد والشركات، نساعدك على إنشاء أعمال ناجحة بتكاليف معقولة وكذلك نقف معك للنمو بشكل آمن.
© 2021 Debwan Network ·
English