How Shopify Experts Can Make Your Store More Effective?

Setting up a Shopify store can be time-consuming. If you are serious about opening an online store for your business, you must consider a number of factors, including store design, website construction, presentation, target audience, and how user-friendly your website looks to your visitors or potential customers. The finest things in life, as they say, do not come easily, and if you want your e-commerce store to stand out, you must pay attention to all of the minute details that your...
Sponsored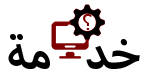 www.khedmeh.com
خدمة؟ هو سوق للخدمات في العالم العربي للأفراد والشركات، نساعدك على إنشاء أعمال ناجحة بتكاليف معقولة وكذلك نقف معك للنمو بشكل آمن.
© 2021 Debwan Network ·
English