Delta Airlines Change, Cancellation, and Other Fees: All you need to know

Delta Airlines is one of the top airlines in the US with a strong reputation for quality service. It offers flights to most major cities in the US as well as some international destinations, but it's not perfect. If you're thinking about booking your next flight on Delta Airlines, it's important to know about their change and cancellation and other fees before your flight. Delta Airlines change fees Delta Change Fees are $200 (for domestic flights) and $250 (for international flights). There...
Προωθημένο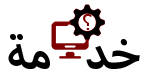 www.khedmeh.com
خدمة؟ هو سوق للخدمات في العالم العربي للأفراد والشركات، نساعدك على إنشاء أعمال ناجحة بتكاليف معقولة وكذلك نقف معك للنمو بشكل آمن.