Ne laissez pas votre station de radio musicale en ligne mourir comme les Grammy Awards

Les Grammy Awards 2021 ont eu leurs cotes d'écoute les plus basses de tous les temps, en baisse de 61% par rapport à la télédiffusion de 2020 avec les adultes de 18 à 49 ans. Les Billboard Music Awards et les American Music Awards de 2020 ont également atteint de nouveaux creux de notation, en baisse de 55% et 40% respectivement par rapport à 2019. 2020 a également vu des audiences record pour les Academy of Country Music Awards et...
Sponsored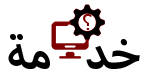 www.khedmeh.com
خدمة؟ هو سوق للخدمات في العالم العربي للأفراد والشركات، نساعدك على إنشاء أعمال ناجحة بتكاليف معقولة وكذلك نقف معك للنمو بشكل آمن.
The free mut coins NFL
The free mut coins NFL 100 and yeah is making it worse. It's bad enough legends are usually...
© 2021 Debwan Network ·
English