Horoscope Compatibility Between Aries and Aries

Aries (March 21-April 20) is the first sign of the zodiac. This sign is like an infant, focused only on its own wants and needs. It is a very energetic and dynamic sign, as it is ruled by Mars. At times, it is very aggressive. Impulsive and hot-tempered, Aries is not an easy sign to live with. It takes great patience to deal with Aries natives. Blunt and outspoken, they often rub people up the wrong way. But they are also loyal, honest, and courageous. Aries and Aries can be an...
Sponsored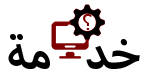 www.khedmeh.com
خدمة؟ هو سوق للخدمات في العالم العربي للأفراد والشركات، نساعدك على إنشاء أعمال ناجحة بتكاليف معقولة وكذلك نقف معك للنمو بشكل آمن.
© 2021 Debwan Network ·
English