Jewellery ideas for Ugadi Festival to create a picture-perfect look

The time of the year is upon us when the birds sing beautifully, thereby heralding the advent of the spring season. Ushering joyful celebrations, Ugadi is set to mark the beginning of a new year in the states of Andhra Pradesh, Telangana, and certain parts of Karnataka. While the festival is associated with rich culinary delicacies, it's the 'Ugadi Pachadi' that casts a magical spell. The dish is an amalgam of six different tastes with the ingredients symbolising the various...
Sponsored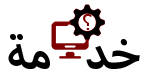 www.khedmeh.com
خدمة؟ هو سوق للخدمات في العالم العربي للأفراد والشركات، نساعدك على إنشاء أعمال ناجحة بتكاليف معقولة وكذلك نقف معك للنمو بشكل آمن.
App Development Toronto
Iqlance is a custom App Development Toronto that offers a wide range of mobile app development...
輸入人形と国産人形の違い
輸入シリコン人形は細工が大変!外観処理テクスチャ処理ディテール処理などから輸入されたシリコン人形処理のリアルさがうかがえる中身も国産シリコン人形より一枚上だ。頭型は輸入シリコン人形の方がリアルで...
© 2021 Debwan Network ·
English