What should you know before you go for Online Speech Therapy in India?

What is online speech therapy in India? Many children and adults in India have various kinds of speech disorders such as speech delay, autism, stuttering/stammering, etc. These disorders could be cured with proper timely treatment from speech therapists. Speech therapy in India is provided by many trained speech-language pathologists who treat such disorders with speech therapy techniques. Many speech therapists in India have started providing online speech therapy in India for children and...
Sponsored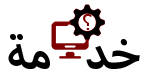 www.khedmeh.com
خدمة؟ هو سوق للخدمات في العالم العربي للأفراد والشركات، نساعدك على إنشاء أعمال ناجحة بتكاليف معقولة وكذلك نقف معك للنمو بشكل آمن.
© 2022 Debwan Network ·
English