Why Government should Raise Minimum Wage

The minimum wage defines the lowest rates, to which an employer can give payment to a worker for the work done. In other words, it is the floor price rates, below which any worker within a particular organization may not sell his or her labor at any given time. Minimum wage varies from one country to another, and once enacted, the law cuts across all the workers irrespective of their age and gender. Every worker in a state would wish for a rise in the wages to raise their living standards as...
Sponsored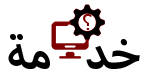 www.khedmeh.com
خدمة؟ هو سوق للخدمات في العالم العربي للأفراد والشركات، نساعدك على إنشاء أعمال ناجحة بتكاليف معقولة وكذلك نقف معك للنمو بشكل آمن.
© 2021 Debwan Network ·
English