Get dreamy, glowing skin with a few right steps

A lot of us have spent days and nights stressing about our skin. Whether it is the dark spots, the premature signs of ageing or tan lines, there are many things that have an impact on the skin. Not many are aware of the fact that the way you feel on the inside is just how you are going to feel on the outside. If you are stressed and worried all the time, it will show on your skin. The best way to find a solution is to contact a professional expert. Head to Samuel Francis advanced dermatology...
Sponsored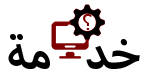 www.khedmeh.com
خدمة؟ هو سوق للخدمات في العالم العربي للأفراد والشركات، نساعدك على إنشاء أعمال ناجحة بتكاليف معقولة وكذلك نقف معك للنمو بشكل آمن.
How to use CBD Oil.?
The accurately molded boxes give solidarity to keep your entire oil bottles protected constantly,...
© 2021 Debwan Network ·
English