The Health Benefits of Eating Organic Food

Eating organic food has become increasingly popular in recent years, and for good reason. Organic food is grown without the use of synthetic pesticides, fertilizers, or genetically modified organisms (GMOs). Not only is organic food better for the environment, but it also has a number of health benefits. One of the biggest benefits of eating organic food is that it is generally higher in nutrients than non-organic food. Organic fruits and vegetables, for example, tend to have higher levels of...
Sponsored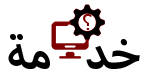 www.khedmeh.com
خدمة؟ هو سوق للخدمات في العالم العربي للأفراد والشركات، نساعدك على إنشاء أعمال ناجحة بتكاليف معقولة وكذلك نقف معك للنمو بشكل آمن.
Best resort in Goa
Best resort in Goa : Saptakoteshwar Temple is a masterpiece of architectural splendour and...