Delicious Food by Green Chili Restaurant

Visit Green Chili Restaurant and enjoy the most delicious food. When it comes to finding the highest quality food near me, look no further and let this amazing restaurant serve you. They have 5 locations in Calgary, so choose one of them which is near you and you'll have a great experience. Green Chili Restaurant offers the best mix of Indian, Nepalese, Chinese and Tibetan flavours. These aromatic dishes will always leave you speechless and you will find a whole new world of wonderful...
Sponsored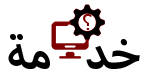 www.khedmeh.com
خدمة؟ هو سوق للخدمات في العالم العربي للأفراد والشركات، نساعدك على إنشاء أعمال ناجحة بتكاليف معقولة وكذلك نقف معك للنمو بشكل آمن.
© 2021 Debwan Network ·
English