Buy Sodium Metabisulfite Food Grade China at OLE Chemical

Sodium Metabisulfite (or Sodium pyrosulfite) is an inorganic compound consisting of sodium, sulfur, and oxygen, which is a white or yellowish-white crystalline powder that easily dissolves in water. We produce high-quality Na2S2O5. Sodium metabisulfite food grade is widely used as a preservative, bleaching or leavening agent, and antioxidant in food. It is a China-based Magnesium Chloride and Sodium Metabisulfite Manufacture. We have committed to selling high-quality Magnesium...
Sponsored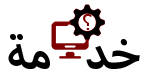 www.khedmeh.com
خدمة؟ هو سوق للخدمات في العالم العربي للأفراد والشركات، نساعدك على إنشاء أعمال ناجحة بتكاليف معقولة وكذلك نقف معك للنمو بشكل آمن.
Global Lock Industry
DataIntelo survey titled Global Lock Industry provides detailed information and overview in...
© 2021 Debwan Network ·
English