Oat Milk Market is Anticipated to Record the Rapid Growth and Prominent Players Analysis

In the 21st century, the low cholesterol levels and lactose-free properties of plant-based milk have made it a popular option amongst health-conscious vegan consumers. Plant-derived milk such as oat milk is rich in carbohydrates, proteins, fats, vitamins, and minerals. Demand in the oat milk market is driven by the millennial and urban middle-class demographic. Research suggests that oat milk is quite similar to soy protein, attracting the attention of customers seeking greater health...
Sponsored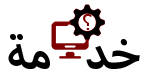 www.khedmeh.com
خدمة؟ هو سوق للخدمات في العالم العربي للأفراد والشركات، نساعدك على إنشاء أعمال ناجحة بتكاليف معقولة وكذلك نقف معك للنمو بشكل آمن.
© 2021 Debwan Network ·
English