Dental Bone Graft Substitute Market worth CAGR 7.9% by 2025- Global Analysis, Industry Trends, Business Development

Dental Bone Graft Substitute Market by Type (Synthetic Bone Grafts, Xenograft, Allograft, Alloplast), Application (Sinus Lift, Ridge Augmentation, Socket Preservation), Product (Bio-OSS, OsteoGraf, Grafton), End User (Hospital)- Global Forecast to 2025", global dental bone graft substitute market size is estimated to be USD 450 million in 2020 and projected to reach USD 659 million by 2025, at a CAGR of 7.9%. Increasing prevalence of orthopedic diseases & disorders, continuous...
Sponsored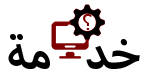 www.khedmeh.com
خدمة؟ هو سوق للخدمات في العالم العربي للأفراد والشركات، نساعدك على إنشاء أعمال ناجحة بتكاليف معقولة وكذلك نقف معك للنمو بشكل آمن.