What is General Surgery and its Instruments?

There is no standardized technique for cesarean section (SC) or so-called cesarean section or cesarean section. Patient Preparation Patient preparation that must be done before Section Caesarea (SC) or commonly called a cesarean section or cesarean section, includes: History: ask about the history of antenatal care, previous pregnancy history, and other conditions aimed at looking for indications and contraindications. Fasting: patients who are going for CS should be fasted for at least...
Sponsored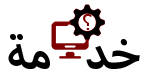 www.khedmeh.com
خدمة؟ هو سوق للخدمات في العالم العربي للأفراد والشركات، نساعدك على إنشاء أعمال ناجحة بتكاليف معقولة وكذلك نقف معك للنمو بشكل آمن.
Links and Tips
Here are some of the links that helped me get through some technical issues...
© 2021 Debwan Network ·
English